Metrodata Solution Day 2016
Metrodata Solution Day 2016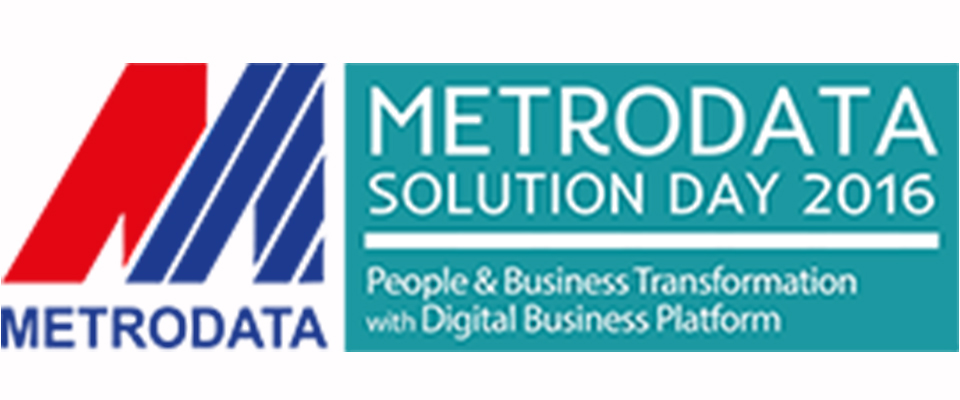 Metrodata Solution Day 2016 is Coming!
If you are having trouble reading this email, read the online version
Register now

For Corporate End Users Only!

Now is the age of the customer: customers have more influence, information, and choice than ever before. To survive and thrive in this new era, businesses must become digital so they can deliver a superior service. New competitors are disrupting entire markets, using digital technology to provide a better customer experience through fast services and seamlessly multi-channel engagement. Are you ready for People & Business Transformation? Do you have a Digital Business Platform strategy?
Gain your digital edge at Metrodata Solution Day 2016, a great platform for decision makers, leaders, and senior executives as well as professionals to learn and adopt best practices from leading technology owners, designing your Business Transformation strategies, game-changing innovation and successful approach.
Join Metrodata Solution Day 2016. Come and see our solutions' presentations directly from the expert and visit worldwide brands' exhibition booths.
Don't Miss These Solution Sessions and Exhibitions
View the complete agenda and speakers list
Why you should attend



Add to Outlook Calendar
Register Now