Infrastructure Modernization with Google Cloud Platform
Digital transformation through innovation and doing something different is the key to being able to continue to compete, and more than that, to have a superior position in this disruption era.
Old systems that are problematic and cause company losses such as applications down and slow to access need to be updated. That's why Google Cloud Platform (GCP) is here to help your business innovate and grow through infrastructure modernization. Whatever your current IT environment, whether on-premise, hybrid cloud, and multi-cloud, GCP can adapt to your business conditions.
Why Modernize Infrastructure Through Google Cloud Platform?
There are many benefits your business can get through GCP, which uses the same infrastructure as Google's internal services.
Resources

Scalable resources.
Simple IT management, reducing or even eliminating the task of IT staff to deal with minor issues that generally occur.

Infrastructure

Replace or equip the old system with modern technology thereby reducing complexity and cost.
Eliminate IT-centric constraints that hinder business operations.

Return of Investment (ROI)

Improve operational efficiency that impacts to your business growth
Flexible fee system, apps can be scaled up or down on-demand, so you pay for what you use.

Innovation

Accelerate the development of your IT infrastructure for innovative services.
Prioritize customers with cloud-native tools.
GCP Services for Modernizing Your Infrastructure
Application Migration | VMware-aaS | SAP on Google Cloud | Backup, Disaster Recovery, and Archival | Content Delivery
Application Migration to the cloud offers your business the first step in digital transformation with a simple and fast path to work efficiency and cost optimization. There are various services that can be tailored to your business conditions, such as migration to GCP managed services, migration to containers on Google Kubernetes Engine (GKE) or Anthos, or migration to VM on Google Cloud Compute Engine (GCE).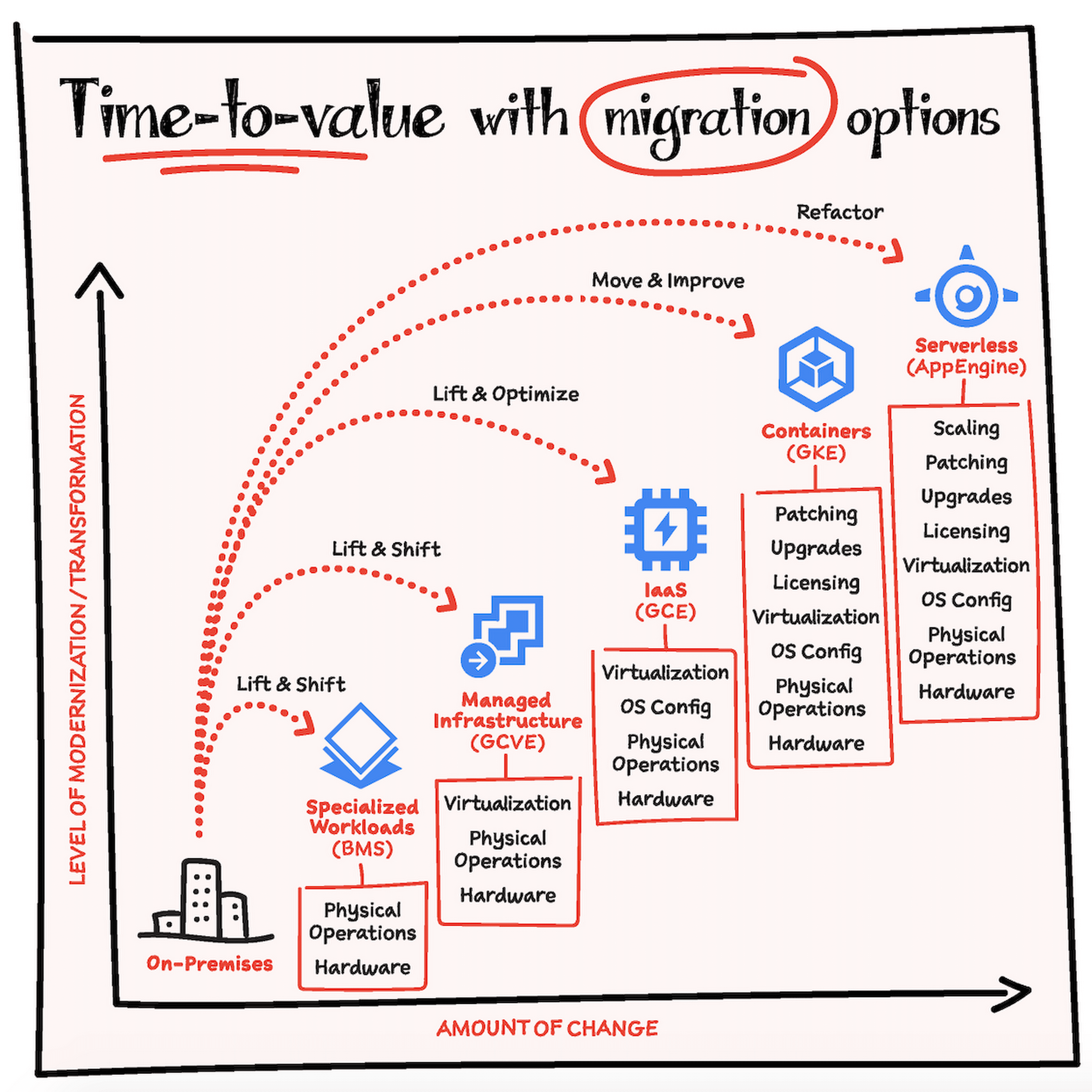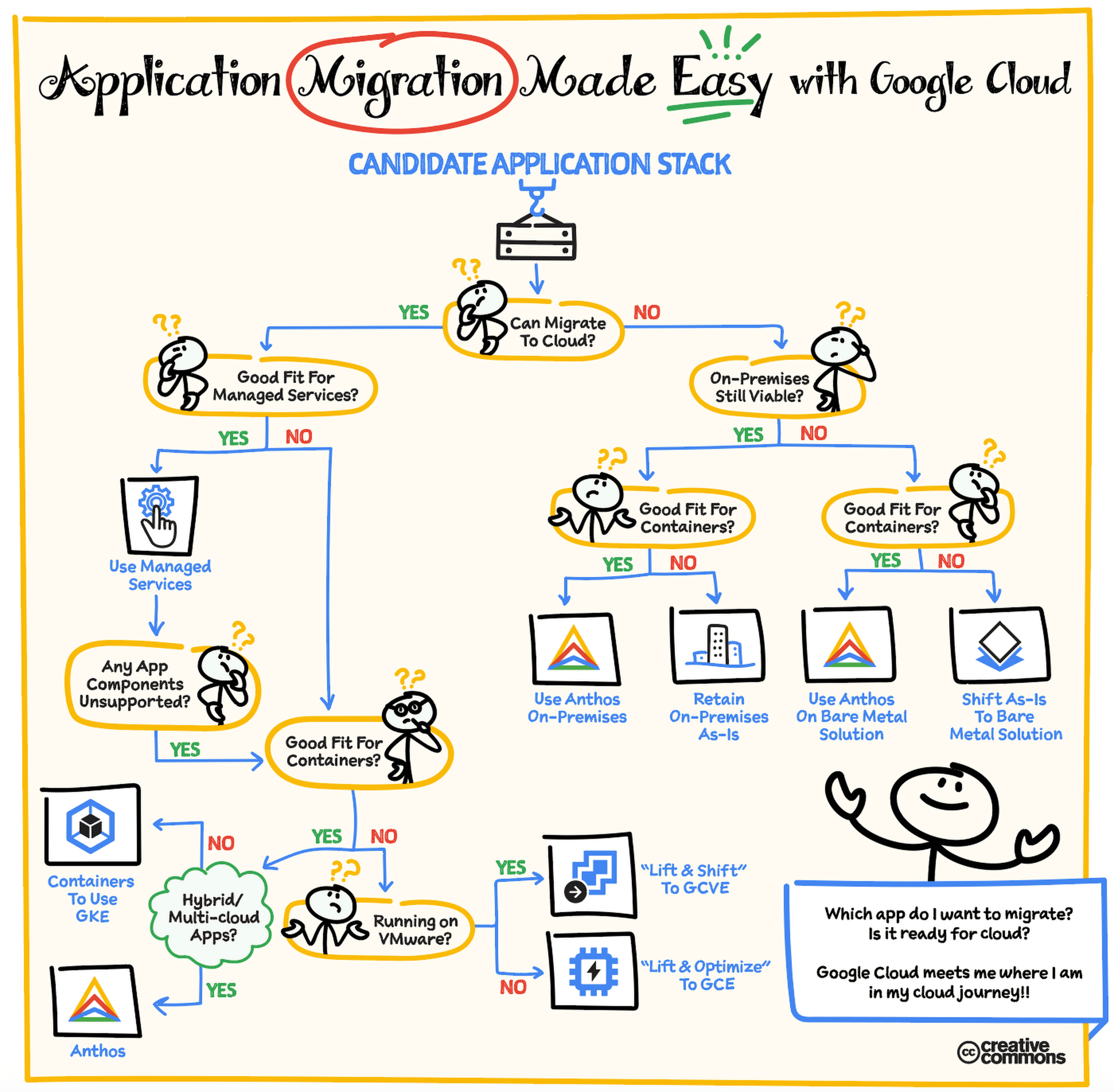 GCP VMware-aaS (VMware as a Service), to quickly and securely migrate your VMware-based applications to the cloud with advanced assessment and migration tools. This service includes all the services, software licenses, network services, and infrastructure you need to run VMware on GCP without major modifications.
SAP on Google Cloud. If you are an SAP customer, using GCP for IaaS is the right step for a secure, reliable, and fast infrastructure. Google VM-based HANA images can be deployed in just minutes automatically. GCP's global private network with sub-millisecond response times of multi-terabit bandwidth in the region truly transforms HA and DR performance into simpler, lower cost, and more reliable.
Backup, Disaster Recovery, and Archival. These solutions are here to support consistent, fast, and reliable backup of your business database. The collaboration with Actifio in GCP, with its "incremental forever" backup technology makes backups fast and space-efficient so your data can be stored in Google Cloud Storage cost-effectively.
Content Delivery through Google Cloud Content Delivery Network (CDN) provides content delivery that is easy to deploy and configure, easy to manage, and easy to monitor. This service is a service without hidden fees or a combination of other services, so it can reduce the cost of your legacy infrastructure. In addition, Cloud CDN automation through Terraform, REST API, and supported by Google's premium fiber network backend makes Google Cloud CDN the best performance globally.
Use Case - Application Migration to GCP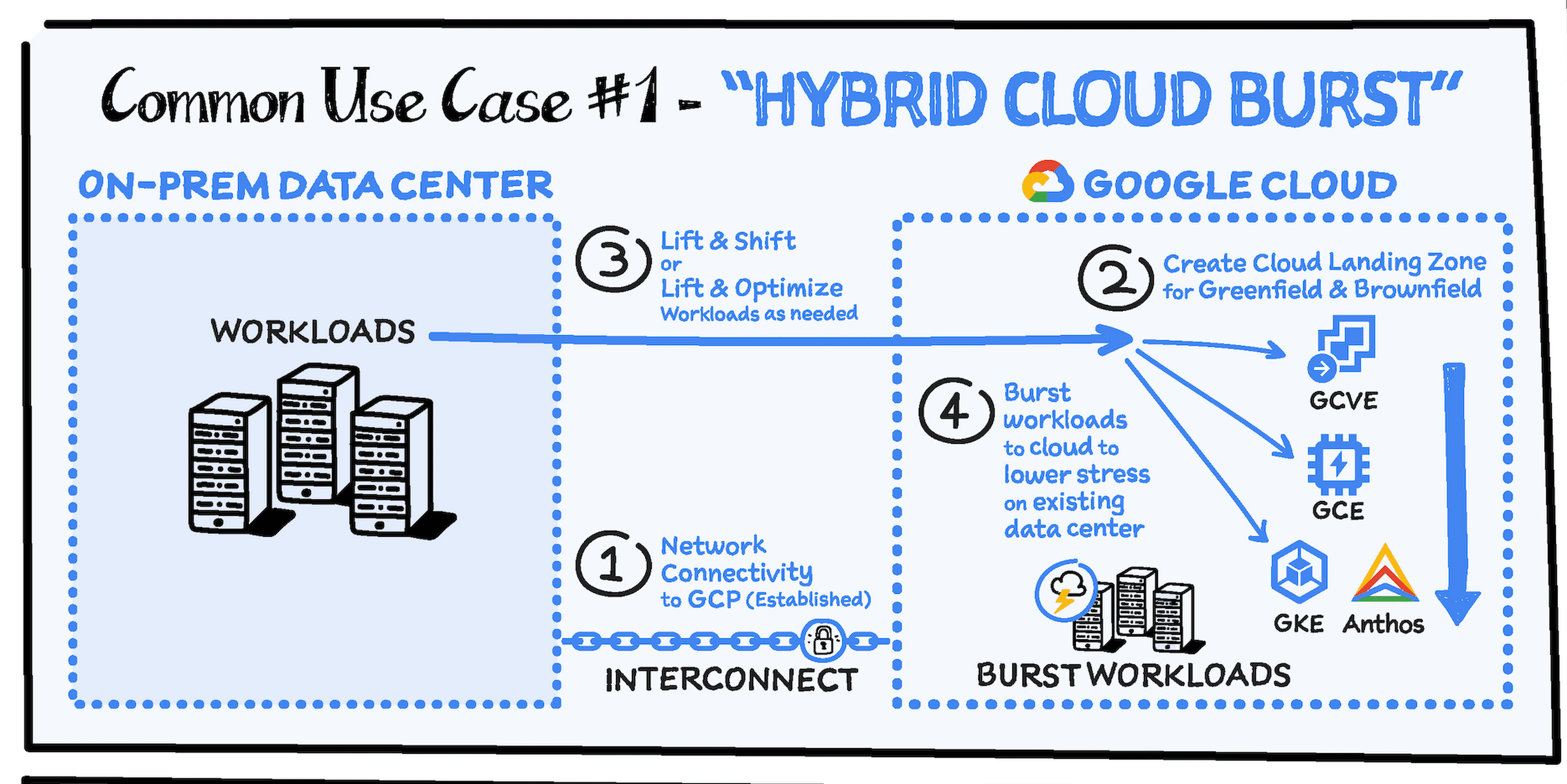 The use case is executed by connecting local and cloud connections using cloud interconnections. Then create a landing zone including Google Compute Engine (GCE), Google Kubernetes Engine (GKE), Google Cloud VMware Engine (GCVE), and Anthos. Then lift and shift from on-premise to cloud based on appropriate resources, so that workloads are moved to the cloud.
Customer Success Story - Medika Plaza
To provide the best internal environment, Medika Plaza decided to use a Google Cloud solution through Metrodata. The services used are Compute Engine and Cloud DNS to modernize their infrastructure, so that all development activities can run smoothly and effectively.
This is the time for you to modernize your infrastructure using Google Cloud Platform with Metrodata!
Want to discuss more with us? Reach out to us with a simple click of email.