Metrodata Overview
PT Metrodata Electronics Tbk ("the Company") is engaged in the ICT business and is one of the leading companies in the field in Indonesia.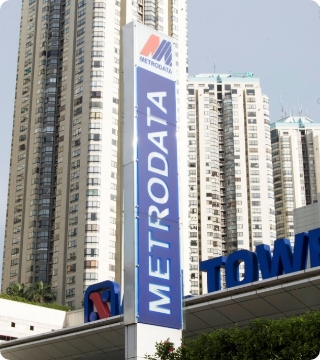 PT Metrodata Electronics Tbk ("the Company") has been a publicly listed Company on Bursa Efek Indonesia (IDX) since 1990 (IDX: MTDL), and is a prominent digital solution provider and technology innovator in Indonesia.
Over the course of nearly five decades, the Company has been forging strategic alliances with world-class information and communications technology and digital companies across the globe. It continues to allocate its resources to discover, develop, and deliver new and boldly promising innovative businesses, to accelerate Indonesia's digital transformation and usher in the fourth industrial revolution.
The Company is the only national ICT company that is publicly listed and has received several prestigious awards, including as one of The Best 50 Public Listed Companies 2021 from Forbes Indonesia magazine, Best Listed Companies 2021 from Investor magazine, and the Best Issuer in the Hardware & Technological Appliances Sector from Bisnis Indonesia in 2021.
Download Metrodata Company Profile: