Migrate Your Windows Workload to Amazon Web Services Cloud
Amazon Web Services (AWS) as a pioneer of cloud services, has the highest service level agreement (SLA), supported by its global architecture and provides more than 200 services to millions of customers around the world.

AWS also provides a proven experience for customers who wish to migrate & grow their windows workloads through the AWS cloud platform. AWS delivers reliable availability & performance, with lower operating costs, the ideal infrastructure to run your windows workloads.

With the most extensive & deep service features compared to other cloud providers, AWS also provides various features that can help organizations maintain and develop their competitive advantage, as well as provide excellent business services for customers by eliminating the limitations of legacy technology in their Windows workloads.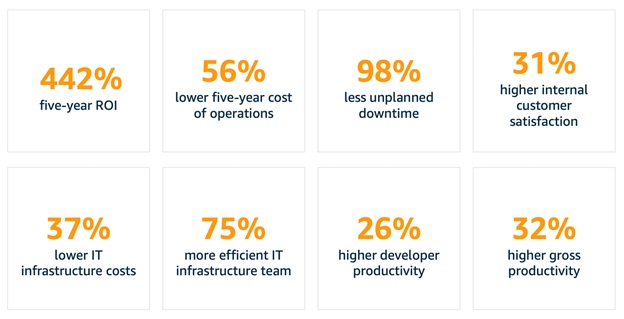 Source: https://pages.awscloud.com/Preview-IDC-The-Business-Value-of-Efficiently-Running-High-Performing-Windows-Workloads-in-the-AWS-Cloud.html
Migrate Your Windows Workload with Metrodata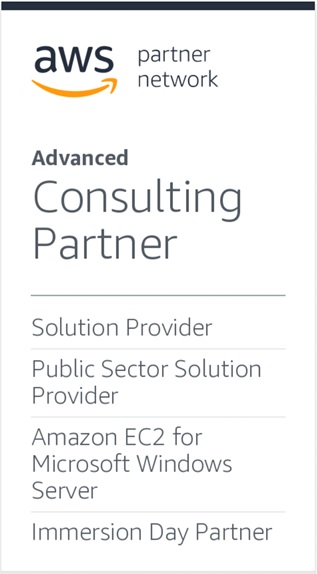 From retiring technical debt to accelerating digital transformation and driving competitive advantage, by running Windows applications on AWS, Metrodata as an AWS Advanced consulting partner, can help your organization unlock the many benefits that AWS can provide.
Migrating Windows applications to cloud services allows organizations to eliminate legacy processes and focus on innovation initiatives and how to optimize internal processes.
With Metrodata's Windows workload experts and proven experience, we can help customers benefit from more reliable performance, increased security, and cost efficiency by running Windows applications on AWS.

Metrodata Services
Readiness assessment and costs planning
Technology proof of concept
Migration Services to Amazon Web Services (AWS) cloud
Well Architected Review & Managed Services for Day 2 operations
Case Studies:

Contact us and let show how our team of experts can help you build, deploy, scale, modernize and innovate Microsoft applications quickly and cost-effectively on AWS.