Cloud computing with Google Cloud Platform
Google Cloud Platform offers a large array of services that can be tuned to your business specific needs.
Cloud Computing with Google Cloud Platform (GCP)
Cloud computing is the availability of computing resources on-demand over the internet. This service eliminates the need for companies to manage complex resources, so company only has to pay for what the company uses, to become more flexible, efficient, secure, and save costs.
Google Cloud Platform (GCP) is a cloud computing service that offers a variety of products and services that could be tailored to your business needs. There are various GCP solutions to improve your business, such as infrastructure modernization, data management, application development, smart analytics, productivity & collaboration through more than 100 GCP products and services including Compute Engine, Cloud SQL, Cloud Storage, BigQuery, and others.
Why Google Cloud Platform?
The cloud computing service with data center in Indonesia
Google Cloud Platform is available in 34 regions, 103 zones, 200+ countries & regions, and will continue to grow. The launch of GCP Region Jakarta in 2020 makes GCP the cloud computing service with a data center in Indonesia, so your business can get a better experience with lower latency access to data and applications, as well as high performance in cloud-based data usage.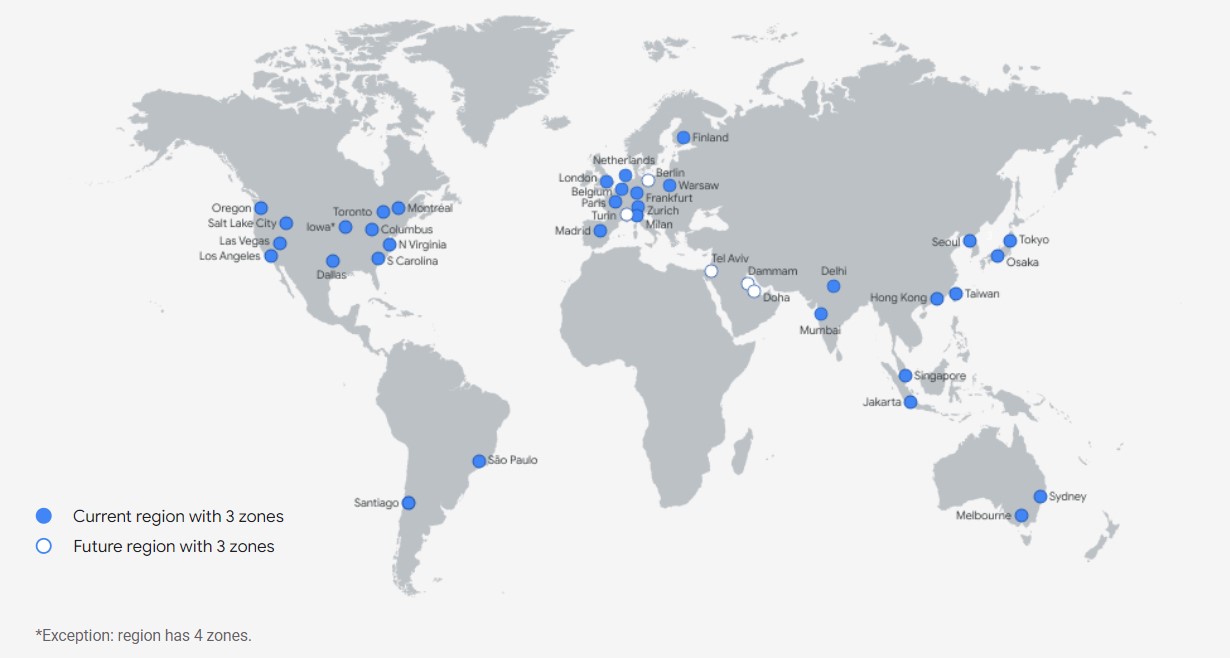 Best-in-class security
GCP prioritizes customer privacy by building the strongest security technology in GCP products.
Your data belongs to you, not to Google.
Google never uses your data for any purpose.
Commit to transparency regarding the collection and use of data.
These are proved through various audits conducted by GCP on a regular basis related to security and privacy, which have succeeded in obtaining international standard certifications such as ISO 227001/27017/27018/27701, SOC 1/2/3, and various other certifications.
The same infrastructure that Google uses internally
GCP runs on the same infrastructure that Google uses for services we are already familiar with, such as Google Search Engine, Google Drive, Gmail, Google Photos, and Youtube. So when it comes to speed and durability, it has been proven that GCP has the same capabilities as Google products that are used by more than 1 billion users per service worldwide.
Companies from various industries such as banking, insurance, FMCG, tech-company, and others including Fortune 100 companies have chosen Google Cloud to grow their business.
This is the time for you to grow your business using Google Cloud Platform with Metrodata!
Metrodata is a leading Information & Communication Technology (ICT) company in Indonesia with various comprehensive portfolios.
Since 2019, Metrodata has been a partner of Google Cloud and is currently accredited as a Google Cloud Premier Partner. This accreditation is a Google partnership accreditation that is given to selected partners who have successfully met various criteria set by Google. This shows the position of Metrodata as a trusted partner of Google Cloud by continuing to prioritize customer success.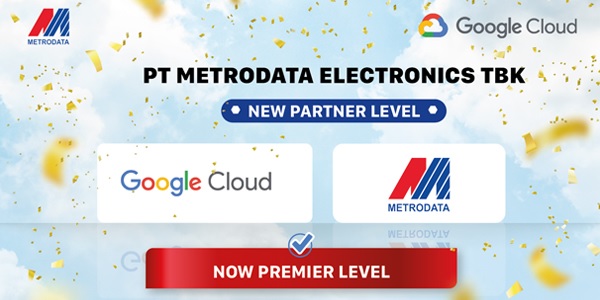 Want to discuss more with us? Reach out to us with a simple click of email.