Building A Business-Centric Data Analytics Platform With AWS
AWS provides the broadest selection of analytics services that fit all your data analytics needs and enables organizations of all sizes and industries to reinvent their business with data.
From data movement, data storage, data lakes, big data analytics, and machine learning (ML) to anything in between, AWS offers purpose-built services that provide the best price performance, scalability, and lowest cost.
Built to handle large amounts of data at scale and automate many manual and time-consuming tasks. AWS-powered data lakes, supported by the unmatched availability of Amazon Simple Storage Service (S3), can handle the scale, agility, and flexibility required to combine different data and analytics approaches. Use AWS analytics services to gain deeper insights than with traditional data silos and data warehouses.
The platform also equipped with comprehensive set of tools that go beyond standard security functionality, like encryption and access control, to offer unified security policy management and proactive monitoring. So our customers can rest assured, their valuable data won't fall into the wrong hands.

Source: https://aws.amazon.com/big-data/datalakes-and-analytics/
MII Metrodata As A Partner
As a partner, we are also a deep understanding of approach to ensure Data Analytics adoption bring business value to our customer, where to look at & what are the data focus.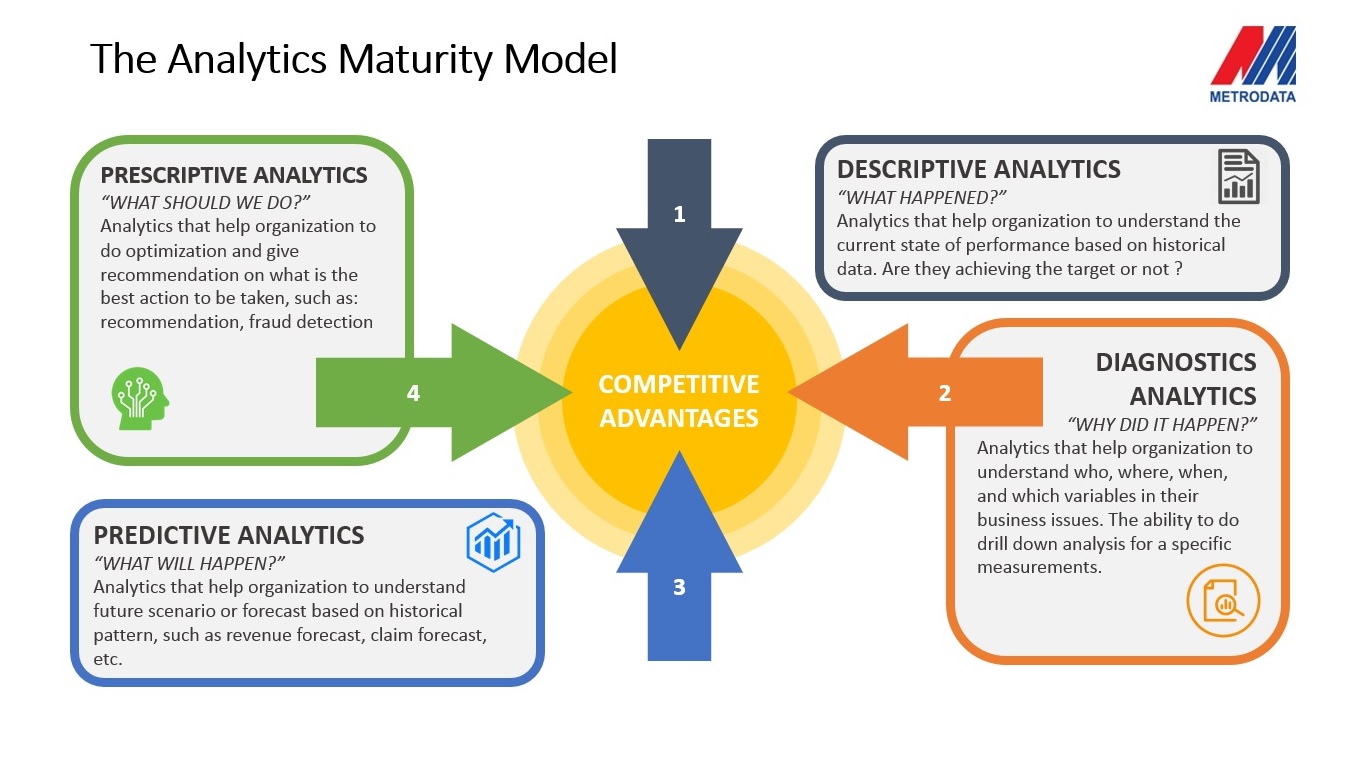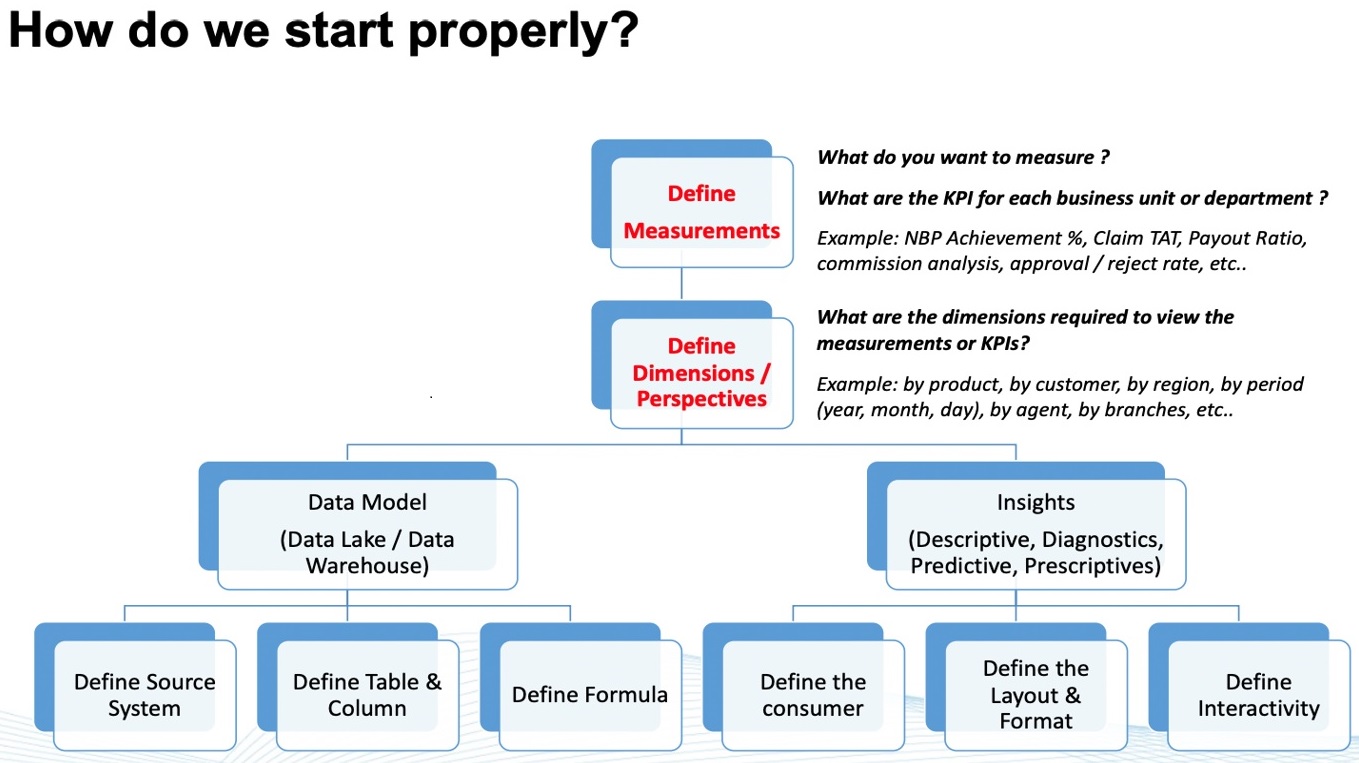 Those are some our value added proposition as partner, where we can come in before creating the platform itself.
Below is some example of our Data Analytics proposed solutions using AWS Platform.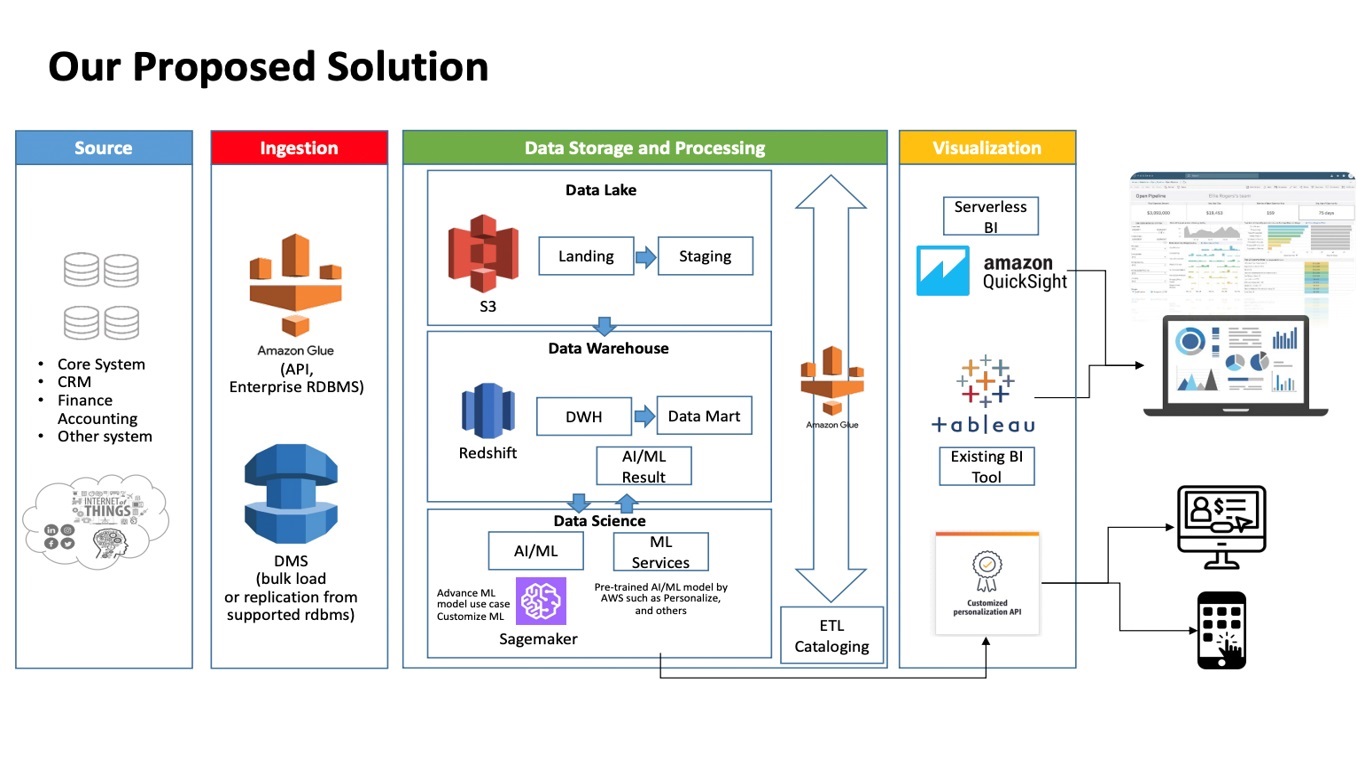 Want to discuss more with us? Reach out to us with a simple click of email.