Microsoft Office 365: Penunjang Bisnis Yang Efektif Hanya Seharga Permen
Microsoft Office 365: Penunjang Bisnis Yang Efektif Hanya Seharga Permen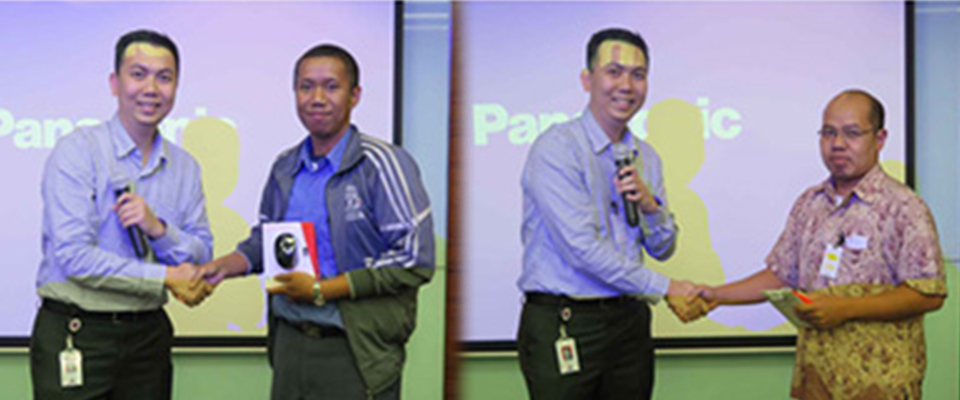 Jakarta, Selasa 27 Januari 2015– Bertempat di Audiotorium Room 1, Microsoft Indonesia, Tower 2, Lt. 18 Bursa Efek Indonesia, MII bersama Microsoft menggelar seminar Microsoft Technology Update mengetengahkan solusi Office 365 "Gunakan penunjang bisnis yang efektif hanya seharga permen".
Seminar diawali dengan presentasi yang disampaikan oleh Rahmat Hidayat, Solution Architect Manager MII yang menjelaskan mengenai Office 365. Rahmat mengawali penjelasannya dengan latar belakang dan & IT Challenges misalnya biaya yang minimal, kekurangan rescource dalam mengelola infrastruktur server, tidak adanya programmer dan lain-lain. Kemudian dilanjutkan dengan pembahasan tentang Collaborate with Office Online seperti Outlook, Calender, People, Newsfee, OneDrive, Sites, Tasks, Deive, Video Word Online, Excel, PowerPoint Online & OneNote Online. Selain memberikan pemaparan, Rahmat juga melakukan sesiDemonstration Role Playdengan menggunakan Office 365, dimana dalam demo ini Office 365 di koneksikan dalam berbagai device seperti Laptop, Tab, Ipad, Handset yang dapat melakukan video conference langsung yang terdapat dalam fitur tersebut.
Selanjutnya Alex Djohan, Country Sales Manger Jabra memberikan presentasi dengan tema "UC Mobility Solution" yang menjelaskan mengenai The Democratization of Technology, The Decline of Location, Jabra S Motion Office MS dan variasi barang seri Jabra yang akan dipasarkan seperti Jabra's Speak 510, Jabra's Xpress Headset Management Software Suite dan Jabra's Pro 935.
Handrianto, Presales Support Manager MII mengakhiri dengan presentasi Cloud Optimize your business Microsoft Azure dengan menjelaskan Azure Main Features seperti Azure Website: Auto scale Support & Prebulit web application or service only. Azure Virtual: Auto Scale, Built in Load Balance, Minute based biling, support windows & Linux, Full control access & security by admin. Azure Storage: Never fail storage, Replicated to three storage system within DC and storage system across Azure.
Dari masing-masing presentasi yang disampaikan diakhiri dengan sesi tanya jawab. Dan ditutup dengan pengundian doorprizedan makan siang bersama.