MTDL Adds More Software Variations for Distribution Business
SMI Appointed by Indeed Identity as IT Security Software Distributor
Jakarta, January 19, 2021 - PT Metrodata Electronics Tbk ("MTDL" or the Company), an Information and Communication Technology ("ICT") company, specializing in the field of digital solutions and hardware & software distribution, continues to add software variations for its distribution business. MTDL through subsidiary PT Synnex Metrodata Indonesia ("SMI") was appointed as an authorized distributor by Indeed Identity PTE LTD ("Indeed Identity") which is a leading provider of cybersecurity solutions. Through this collaboration, MTDL will expand the cybersecurity software market in Indonesia.
Susanto Djaja as President Director of MTDL explained, "MTDL continues to increase our partnerships to provide the best solutions, one of which is in the field of cybersecurity. As is well known, many companies have transformed to digital and are aware of the importance of security software to maintain their data and cyber security. In this collaboration to market their Management Access products, we will target banking, government, manufacturing, and air transportation segments."
Indonesia is one of the fastest-growing economies in the world. In line with the economic growth, the number of companies and enterprises in the country also increases. In order for these companies and enterprise to develop soundly, it is important to safeguard the company and guarantee secured access from various categories to protect consumer data. We see the great potential and market demand for cybersecurity products that solve problems such as phishing attacks, misuse of privileges, and compromised passwords.
As a leader in security software, Indeed Identity provides quick response 24/7 support for customers, as well as providing full assistance through all steps of the project. Moreover, Indeed Identity solutions can be integrated with one another to provide added value for its users. Indeed Identity will also run on premise and provide an annual guarantee based on license purchases.
"Many companies now understand the importance of applying security software with regards to their data security and cyber security. If the company is not protected properly, it could result in reputational and financial losses. During this pandemic era, many employees work from home and it is vitally important to ensure secured access to the corporate data and systems. We are very pleased to be appointed by Indeed Identity as a first Authorized Distributor in Indonesia for Indeed Access Manager, Indeed Privileged Access Manager, and Indeed Certificate Manager products that protect the Indonesian market from cyberattacks," said Lie Heng as Director of SMI.
MTDL through SMI has distribution centers spread across 20 strategic areas in Indonesia covering 150+ cities and 5,200+ channel partners supported by robust sales and logistics forces including Technical Advisors and Professional Engineers who are able to provide solutions for its business partners. SMI and Indeed Identity will work closely to offer their products with SMI's strong channels nationwide and through other activities such as training, webinars, conferences and exhibitions, etc.
This cooperation will certainly expand the portfolio that MTDL offers to its customers, by offering new business opportunities. "Through this new strategic partnership, it is expected that Indeed Identity's products and solutions can work in synergy with our current portfolio. We are sure that this cooperation could make a positive contribution to MTDL's future income," Susanto concluded.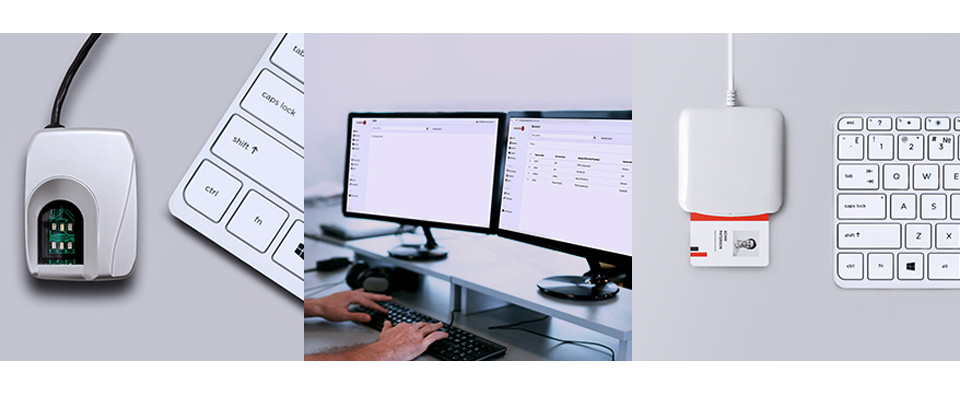 About PT Metrodata Electronics Tbk
PT Metrodata Electronics, Tbk ("the Company")— the publicly listed Company on Bursa Efek Indonesia (IDX) since 1990 (IDX: MTDL) is one of the leading Information and Communication Technology ("ICT") companies in Indonesia that build strategic alliances with world-class ICT companies. The Company has main business units, namely Distribution Business (Providing World-Class ICT Hardware and Software) that handles distribution to partnered dealers, ICT solution companies and also running an e-commerce business. Its distribution network is covering more than 150 cities in Indonesia and has more than 5,200 channel partners and more than 100 world-class IT products and service brands; Solution & Consulting Business (Digital Solution Provider to Help Companies Achieving Digital Transformation) that provides complete ICT solutions based on Metrodata's 8 Pillars of Digital Solutions, consisting of Cloud Services, Big Data & Analytics, Hybrid IT Infrastructure, Security, Business Application, Digital Business Platform, Consulting & Advisory Services, and Managed Services to support digital business transformation.
For more information, please contact:
Randy Kartadinata
Sekretaris Perusahaan
Telp: (62-21) 29345 888

F. Dion / Melani Dwi Nastiti
Investor Relations / Public Relations
Telp: (62) 816 112 8998 / (62-21) 29345 888 ext. 2008 atau (62) 816 1867 915
Email: Investor.Relation@metrodata.co.id
www.metrodata.co.id