MTDL Ambil Peluang Tren E-Sports & Gaming
Collaboration With Razer To Market Gaming Products
Jakarta, January 6, 2021 - PT Metrodata Electronics Tbk ("MTDL" or the Company), an Information and Communication Technology ("ICT") company, especially in the field of digital solutions and hardware & software distribution, continues to explore business opportunities including e-sports & gaming trends. E-sports is one of the factors that brought excitement to the global gaming industry. Through its subsidiary PT Synnex Metrodata Indonesia ("SMI"), MTDL has officially become the Authorized Distributor of Razer Gaming Gear & Peripherals products by Razer, the world's leading lifestyle brand for gamers.
Susanto Djaja as President Director of MTDL explained, "MTDL continues to follow various business trends in technology, including gaming. We are now officially Razer's strategic partner in marketing the Razer Gaming Gear & Peripherals product line. The products marketed i.e. Razer's hardware and mobile phone accessories, which includes top products such as mouse, keyboard, and audio products aimed at Indonesia's avid gamers. The gaming market in Indonesia still holds good potential."
MTDL through SMI will provide a sales network for Razer to be distributed throughout Indonesia, from traditional IT markets to modern markets in e-commerce and digital platforms. Another added value is that SMI also provides B2B portal services that can be accessed by all business partners to directly view all Razer products and transact through the portal 24 hours a day. Razer's products have the ability to continue to innovate and revolutionize the gaming industry. Razer itself pioneered the first gaming mouse and started the gaming device industry. What distinguishes Razer products from others is that Razer designs and creates many innovations that are focused on gamers.
"During the pandemic, the demand for gaming increased rapidly, with everyone doing Work from Home and School from Home, the need to Game from Home also increased. This translates to an increase on the need for game peripherals at home. Armed with experience in marketing gaming products from selling VGA-based notebooks for gaming, as the largest ICT distribution company in Indonesia, we have the most complete portfolio of gaming products and devices which continues to grow in Indonesia. By establishing a new partnership as an Authorized Distributor with Razer— top Gaming Peripherals, will of course strengthen the gaming business and portfolio to be offered to our business partners. In addition, SMI will also market Razer products to various cities in Indonesia, so that end users can enjoy the sophistication of Razer gaming peripherals everywhere," said Ronaldy Suhendra, SMI's Distribution Product Director.
Said Razer products, namely their HyperSpeed ​​ Wireless technology, can be found in wireless flagship products such as the Razer BlackWidow V3 Pro mechanical gaming keyboard, the Razer DeathAdder V2 Pro gaming mouse, and the Razer BlackShark V2 Pro gaming headset. Razer's HyperSpeed Wireless uses an optimized data protocol and an Adaptive Frequency technology to increase transmission speed and stability, delivering the lowest wireless latency of just 195μs, 25% faster than other wireless technologies. Therefore, MTDL can continue to provide a wide range of product services and solutions with world-class quality. Support from SMI, technology and smart innovation from Razer will reach more than 150 cities in 20 strategic regions in Indonesia through the support of more than 5,200 channel partners.
"It is expected that this collaboration can enrich the portfolio MTDL offers to its customers by opening the widest possible business opportunities as desired. In addition, we also have distribution centers spread across strategic areas in Indonesia supported by sales force and logistics centers including a team of Technical Advisors and Professional Engineers who are able to provide solutions for its business partners. MTDL and Razer will work closely together in offering a range of solutions with our robust network throughout Indonesia and by carrying out various activities, including digital content, promotions, and exhibitions," Susanto concluded.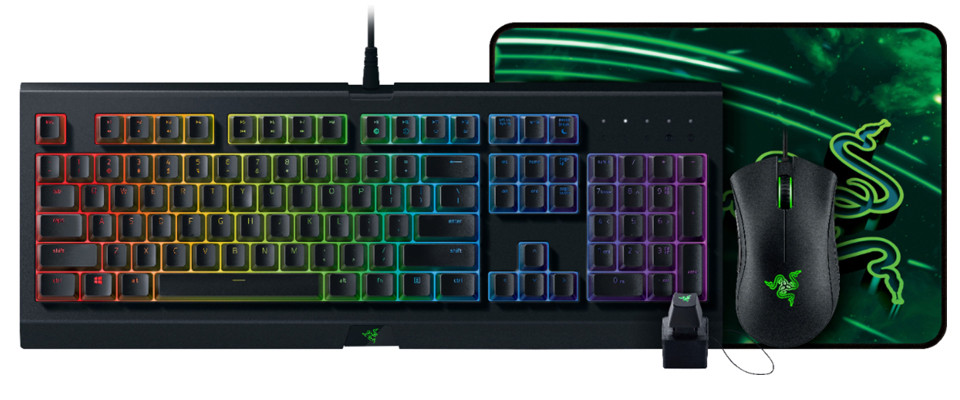 About PT Metrodata Electronics Tbk
PT Metrodata Electronics, Tbk ("the Company")— the publicly listed Company on Bursa Efek Indonesia (IDX) since 1990 (IDX: MTDL) is one of the leading Information and Communication Technology ("ICT") companies in Indonesia that build strategic alliances with world-class ICT companies. The Company has main business units, namely Distribution Business (Providing World-Class ICT Hardware and Software) that handles distribution to partnered dealers, ICT solution companies and also running an e-commerce business. Its distribution network is covering more than 150 cities in Indonesia and has more than 5,200 channel partners and more than 100 world-class IT products and service brands; Solution & Consulting Business (Digital Solution Provider to Help Companies Achieving Digital Transformation) that provides complete ICT solutions based on Metrodata's 8 Pillars of Digital Solutions, consisting of Cloud Services, Big Data & Analytics, Hybrid IT Infrastructure, Security, Business Application, Digital Business Platform, Consulting & Advisory Services, and Managed Services to support digital business transformation.
For more information, please contact:
Randy Kartadinata
Sekretaris Perusahaan
Telp: (62-21) 29345 888




F. Dion / Melani Dwi Nastiti
Investor Relations / Public Relations
Telp : (62) 816 112 8998 / (62-21) 29345 888 ext. 2008 atau (62) 816 1867 915
Email: Investor.Relation@metrodata.co.id
www.metrodata.co.id