MTDL is Actively Supporting Start-ups Through Venture Capital
In Collaboration with the Subsidiary of PT Telekomunikasi Indonesia Tbk as Part of Digital Ecosystem
Jakarta, August 3, 2021 - PT Metrodata Electronics Tbk ("MTDL"), an Information and Communication Technology ("ICT") issuer in the field of digital solution & distribution is ready to broaden its steps to invest in start-up companies with priority in Indonesia. MTDL has signed an agreement in the form of a subscription agreement in the amount of USD 500,000. In this investment, MTDL partners with Arise Fund as the Fund Entity and Metra Digital Innovation Pte Ltd (MDI) as the Fund Manager.
The funds of USD 500,000 will be deposited gradually according to the investment needs based on the Capital Call from the Arise Fund.
The investment is in line with MTDL's grand strategy to be fully involved in Digital Transformation in Indonesia. It does not rule out the possibility that MTDL will make further investments and obtain value-added investment in companies that have been invested by Arise Fund and MDI.
Susanto Djaja as the President Director of MTDL said, "MTDL is part of the digital ecosystem. We have a grand purpose is to fully support the digital transformation in Indonesia. Now, recognizing the growth potential comes from start-up companies with strong local market presence, it will be a good opportunity to create sustainable synergy with these start-up companies."
So far, MTDL has helped to market and distribute Indonesia Technology Solution (Start-up), building the partnership with local vendors, which is also in line with the Government's vision to achieve Indonesia 4.0.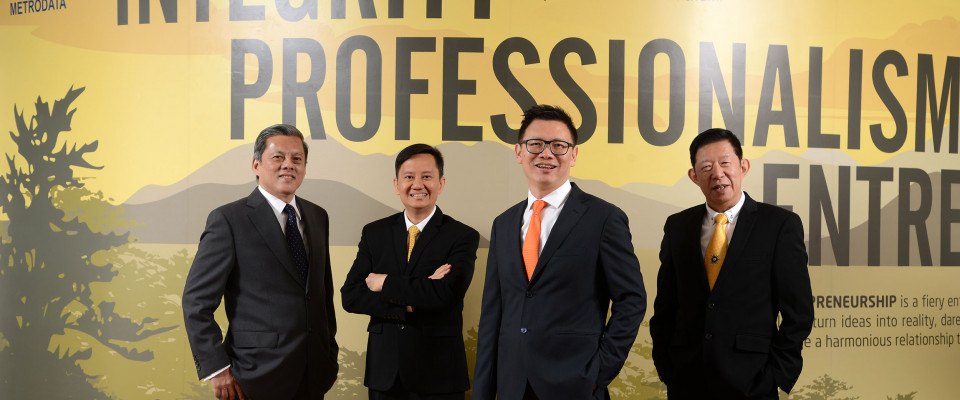 About PT Metrodata Electronics Tbk
PT Metrodata Electronics Tbk ("the Company") a public listed company in Indonesian Stock Exchange since 1990 (IDX: MTDL) is a well-known Information and Communication Technology (ICT) company in Indonesia that partners with world-class ICT companies. The Company currently has its main business unit which is the Distribution Business (Providing World-Class ICT Hardware and Software) that handles distribution to the dealers and ICT solution companies as well as running an e-commerce business. The distribution network covers more than 150 cities across Indonesia and has more than 5,200 channel partners with more than 100 brands of world-class IT products and services; the Solution and Consulting Business (Digital Solution Provider to Help Companies Achieving Digital Transformation) provides complete ICT solutions based Metrodata's 8 pillars of Digital Solution, which are Cloud Services, Big Data & Analytics, Hybrid IT Infrastructure, Security, Business Application, Digital Business Platform, Consulting & Advisory Services, and Managed Services to support digital business transformation.
For further information, please contact:
Randy Kartadinata

Corporate Secretary

Phone: (62-21) 29345 888

LinkedIn: PT Metrodata Electronics Tbk

IG: @metrodata_electronics

FB: Metrodata

Melani Dwi Nastiti / Gita Hardiyanti

Public Relations / Media Relations

Phone: (62-21) 29345 888 / Gita: (62) 81282033227

Email : melani.nastiti@metrodata.co.id