MTDL Strengthens Gaming Line by Partnering with DELL Alienware
MTDL Achieves Forbes Best of the Best 2021: The 50 Best Companies
Jakarta, August 12, 2021 - PT Metrodata Electronics Tbk ("MTDL" or the Company), an Information and Communication Technology ("ICT") issuer in the field of digital solutions and hardware and software distribution, continues to strengthen its gaming line in the midst of rampant gaming industry trends in Indonesia during the Covid-19 pandemic through its subsidiary PT Synnex Metrodata Indonesia ("SMI") by adding a partnership with DELL Alienware. Through collaboration with DELL Alienware, SMI will market and sell gaming notebook products and gradually to peripheral gaming products. Alienware is a subsidiary brand of DELL that focuses on gaming computer products marketed through the DELL brand.
Susanto Djaja as the President Director of MTDL said, "MTDL continues to complement ICT products and solutions in order to produce good performance. Thanks to this brilliant performance, in 2021 MTDL was again included in the ranks of "Forbes Best of the Best 2021: The 50 Best Companies" for the fifth time, in 2014, 2016, 2018, 2020, and 2021. In 2021 MTDL ranked 39th in the Technology Hardware and Equipment category which was announced in the August 2021 edition of Forbes Indonesia Magazine. In the future, we expect MTDL to maintain its good performance."
This achievement was inseparable from the brilliant performance of MTDL which continues to grow, in the First Semester of 2021 MTDL achieved revenue of IDR7.7 trillion, an increase of 23.5%. The driver of this growth was the increasing demand for various ICT products and solutions to support digitalization. MTDL continues to add products, global partners, and ICT solutions which are expected to continue to make a good contribution to MTDL's performance in the future. One of them is in the gaming sector, where sales of MTDL gaming products in the First Semester of 2021 reached IDR712 billion or an increase of 66% YoY.
"In the gaming business segment, MTDL already sells notebooks, PCs, graphic cards, keyboard mouse, monitors, headsets, gaming chairs, casings, power supplies, LED lamps, coolers, RAM, storage, and so on. This pandemic period has encouraged many people to spend time at home to fill their spare time by playing games, especially during the Enforcement of Community Activity Restrictions ('PPKM'). For this reason, we continue to extend our gaming products by partnering with DELL Alienware to meet the needs of consumers in Indonesia," said Ronaldy Suhendra as Director of SMI.
The collaboration between SMI and DELL Alienware is expected complement the needs of gaming products in Indonesia through the SMI network which has reached more than 150 cities in 20 strategic areas in Indonesia. Currently MTDL through SMI already has more than 5,200 channel partners. "We will continue to strengthen our business in the ICT sector by continuing to add partnerships with global partners to continue to answer the needs of ICT products and solutions in Indonesia. It is expected that with our strong marketing network, we will be able to market DELL Alienware products well and continue to strengthen our products in the gaming line," concluded Susanto.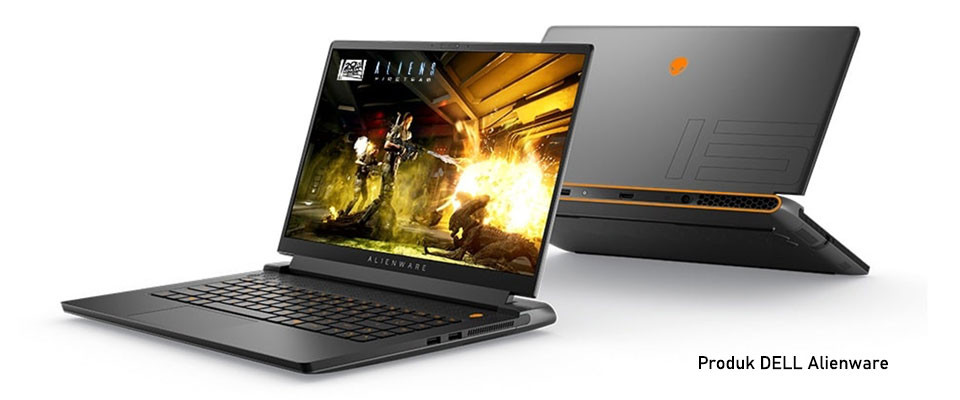 About PT Metrodata Electronics Tbk
PT Metrodata Electronics Tbk ("the Company") a public listed company in Indonesian Stock Exchange since 1990 (IDX: MTDL) is a well-known Information and Communication Technology (ICT) company in Indonesia that partners with world-class ICT companies. The Company currently has its main business unit which is the Distribution Business (Providing World-Class ICT Hardware and Software) that handles distribution to the dealers and ICT solution companies as well as running an e-commerce business. The distribution network covers more than 150 cities across Indonesia and has more than 5,200 channel partners with more than 100 brands of world-class IT products and services; the Solution and Consulting Business (Digital Solution Provider to Help Companies Achieving Digital Transformation) provides complete ICT solutions based Metrodata's 8 pillars of Digital Solution, which are Cloud Services, Big Data & Analytics, Hybrid IT Infrastructure, Security, Business Application, Digital Business Platform, Consulting & Advisory Services, and Managed Services to support digital business transformation.
For further information, please contact:
Randy Kartadinata

Corporate Secretary

Phone: (62-21) 29345 888

LinkedIn: PT Metrodata Electronics Tbk

IG: @metrodata_electronics

FB: Metrodata

Melani Dwi Nastiti / Gita Hardiyanti

Public Relations / Media Relations

Phone: (62-21) 29345 888 / Gita: (62) 81282033227

Email : Melani.Nastiti@metrodata.co.id