MTDL Strengthens The Trending Cloud Service Variation
MTDL Strengthens The Trending Cloud Service Variation
Jakarta, February 5, 2021 - PT Metrodata Electronics Tbk ("MTDL" or the Company), an Information and Communication Technology ("ICT") company specializing in digital solution and hardware distribution, through its subsidiary PT Synnex Metrodata Indonesia ("SMI") continues to enrich their variety of cloud services through a strategic partnership as the Sole Distributor of Cloud Technology Solution ("CloudM"), the world's best software migration product company. SMI is appointed to market the CloudM Manage & Migrate product line which can support business processes in managing and securing digital workplaces in Indonesia.
Susanto Djaja as President Director of MTDL explains, "The booming Cloud services business during the pandemic has driven MTDL to continue fortifying its portfolio of strategic partners in cloud services. As the Single Distributor of CloudM, SMI will target the Mid-Market & Enterprise segment with a cross-industry market share." CloudM is a company that provides cloud migration tools for Microsoft Office 365, Google G Suite, Dropbox, Microsoft Azure, and Google Cloud Storage. Headquartered in Manchester, UK, CloudM is currently used by more than 35,000 customers in more than 83 countries.
CloudM provides all its services on one platform, complemented with additional digital workspace functions for its customers. The service enables its customers to cut costs, increase productivity, and increase security.
Lie Heng, Solution Business Director, PT Synnex Metrodata Indonesia, elucidates, "Ever since going into the cloud business, we have always believed that the cloud industry is the technology of the future that our industry needs to embrace. We are currently focusing on different types of cloud, including Private Cloud, Public Cloud, and Hybrid Cloud with the benefits each type offers according to the needs of business organizations. CloudM is one of the strategy tools that more flexible management and migration management to ease the shift towards technology market dynamics. We are glad to be appointed by CloudM as a Single Distributor with CloudM holding the position of strategic solution which will help the customers in migrating to a cloud environment and we believe that CloudM offers a unique value proposition as it enters the market."
In marketing its products, SMI will provide business channel for CloudM to distribute across Indonesia, starting from traditional IT marketplaces to modern marketplaces on e-commerce and digital platforms. SMI will conduct a Go to Market Framework strategy as market awareness increase and by leveraging the potential in their Channel Sales that reaches more than 150 cities at 20 strategic regions in Indonesia through the support of more than 5,200 channel partners.
Another benefit that SMI receives in addition to enriching its portfolio of offerings for business partners, is by opening the widest business opportunities according to their wishes. SMI has distribution centers spread in strategic areas around Indonesia supported by the sales force and logistic center which include the team of Technical Advisors and Professional Engineers that can provide solutions to their business partners. SMI also make sure to provide a range of world class products and solutions. SMI and CloudM will form a strong alliance by providing the best products in its class to the market," Lie Heng concludes.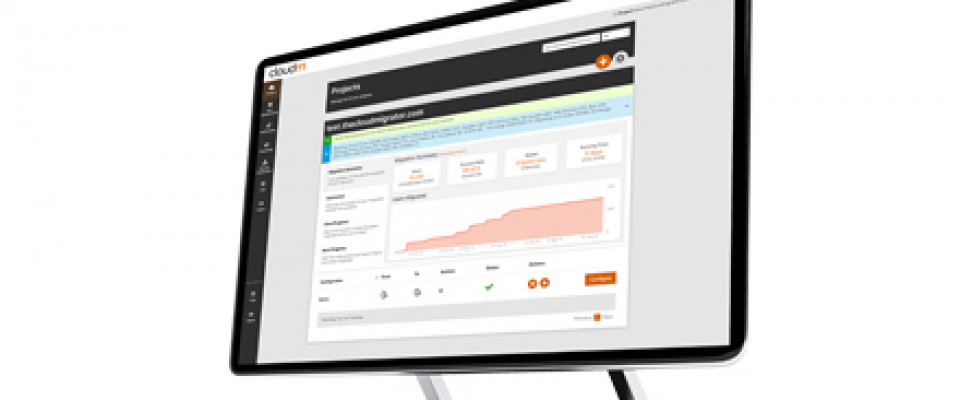 About PT Metrodata Electronics Tbk
PT Metrodata Electronics Tbk ("the Company") a publicly-listed company in the Indonesian Stock Exchange since 1990 (IDX: MTDL), is one of the leading Information and Communication Technology ("ICT") companies in Indonesia that builds strategic alliances with world class ICT companies. The Company currently has a main business unit in Distribution Business (Providing World-Class ICT Hardware and Software) that handles distribution to partnered dealers, ICT solution companies as well as running an e-commerce business. It's distribution network covers more than 150 cities in Indonesia and has more than 5,200 channel partners with more than 100 brands of products and services; World class IT products and services, Solution & Consulting Business (Digital Solution Provider to Help Companies Achieving Digital Transformation) that provides complete ICT solutions based on Metrodata's 8 Pillars of Digital Solutions which consists of Cloud Services, Big Data & Analytics, Hybrid IT Infrastructure, Security, Business Application, Digital Business Platform, Consulting & Advisory Services, and Managed Services to support digital business transformation.
For more information, please contact:

Randy Kartadinata
Corporate Secretary
Sekretaris Perusahaan
Telp: (62-21) 29345 888

Melani Dwi Nastiti / F. Dion
Public Relations / Investor Relations
Telp: (62-21) 29345 888 ext. 2008
Email: Investor.Relation@metrodata.co.id
www.metrodata.co.id