PT Synnex Metrodata Indonesia & Intel To Host OpenVINO™ Hackathon 2020 Competition #ComputerVision
SMI is hosting the OpenVINO™ Hackathon 2020 Competition.
Jakarta, 10 November 2020—PT Synnex Metrodata Indonesia ("SMI")—a subsidiary of Metrodata Group's subsidiaries focused on Technology, Information and Communication Distribution is hosting the OpenVINO™ Hackathon 2020 Competition. The OpenVINO™ competition, initiated by SMI in collaboration with Intel, is a nationwide competition in the field of Artificial Intelligence of Things (AIoT).

OpenVINO™ Hackathon 2020 #ComputerVision is a gathering of IT practitioners and innovators to develop solutions in various fields based on #ComputerVision technology, as well as a community where members can share thoughts and experiences and expand networks and build partnerships.

In the OpenVINO™ Hackathon 2020 Competition, SMI will invite all IT developers, AI Enthusiasts, Startups, Students, Professionals and specifically invites every ISV in Indonesia who has an application and wants to develop additional features by utilizing #ComputerVision.

For the OpenVINO™ Hackathon 2020 Competition, SMI has set 4 (four) categories for the best AI-based solution in Retail (Online Merchandising, Advertising, Product & Content Discovery, Retail Analytic, Augmented Reality, Document Processing, Fashion, Kiosk, Digital Signage); Healthcare (To analyses X-rays, Mammography and Identify Disease, Monitoring patients to identify problems earlier, other Health solutions related to the Covid-19); Agriculture (Seed Selection, Targeted Fertilizing, Detect Crops Quality, Detect Weeds or Pest); and Industrial (Product & Quality Monitoring, Monitoring Production Process, Product Selection or Sorting, Air Transportation, Rail Transportation, Fleet Management, Warehouse and Storage Management).

"As an Intel® IoT Solution Aggregator in Indonesia, we are proud to again host the OpenVINO™ Hackathon 2020 Competition #ComputerVision. Even during this pandemic, we remain determined and optimistic through this competition to expand the adoption of Intel OpenVINO™ Toolkit technology in Indonesia and introduce Intel Dev Cloud as a platform for the development and testing of OpenVINO™ community applications in Indonesia. Through this competition we also want to find the best AI-based solutions from Indonesia", said Lie Heng, Solution Business Director, PT Synnex Metrodata Indonesia.

"We encourage local companies from Indonesia's budding technology ecosystem to innovate around AI-IOT solutions in the areas of Retail, Healthcare, Agriculture and Industrial. Intel and SMI are excited by the opportunity to work with them to showcase Indonesian AI-IOT technology to the world", said Arunava Chakrabarty, Director of APJ Territory Channel Scale and Partners.

SMI will award 3 winners with a total value of Rp 100 million (one hundred million rupiah), tax borne by the winner. In addition, SMI will also help the winners to market the solution. SMI can provide assistance during the product development and preparation process for marketing.

Candidates who are interested could register either individually or in groups of maximum 3 people through the official website at https://openvino.id.

To connect candidate participants, SMI and Intel collaborated with various institutions and associations to host a series of virtual OpenVINO™ workshops since March by inviting IT enthusiasts to try out the experience using OpenVINO™ Toolkit.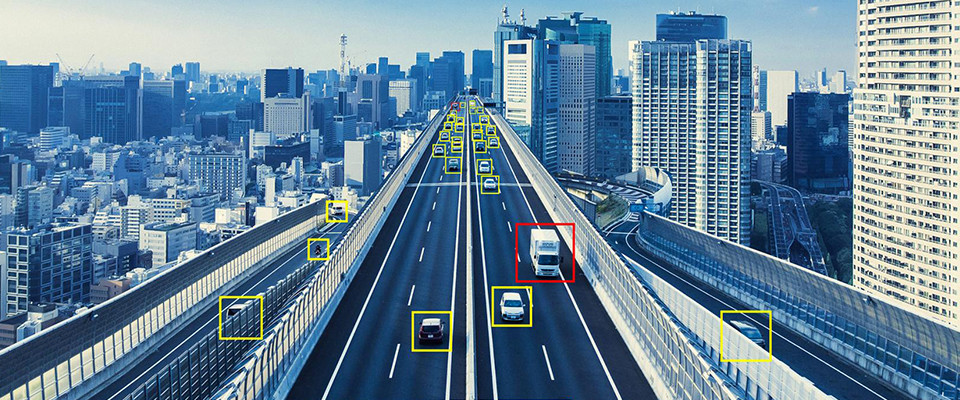 About PT Synnex Metrodata Indonesia
PT Synnex Metrodata Indonesia ("SMI"), a joint venture agreement between PT Metrodata Electronics, Tbk. (IDX: MTDL) and Synnex Technology International Corp., established in early 2011. SMI focuses on ICT Distribution with 2 (two) of businesses: Solution and Distribution, and has built strategic partnership with world-class information technology companies. SMI has seven distribution centers in Jakarta, Bandung, Surabaya, Semarang, Daerah Istimewa Yogyakarta, Medan, Makassar, and supporting logistics and sales force offices across major cities of Indonesia. With their efficient and effective services, supported by dealers and resellers, SMI are ready to serve various needs of customers. For more information about SMI, visit www.synnexmetrodata.com.
For more information, please contact:
Melani Dwi Nastiti
Public Relations Officer
PT Metrodata Electronics Tbk
Telp: (62-21) 29345 888 ext. 2008
Email: Melani.Nastiti@metrodata.co.id
www.metrodata.co.id

Yulinny Christina
Marketing Communications Manager
PT Synnex Metrodata Indonesia
Telp: (62-21) 29345800 ext. 6674
Email: Yulinny.Christina@metrodata.co.id
www.synnexmetrodataindonesia.com