Red Hat Forum Asia Pasifik Akan Menyoroti Solusi Teknologi Open Source
Red Hat Forum Asia Pasifik Akan Menyoroti Solusi Teknologi Open Source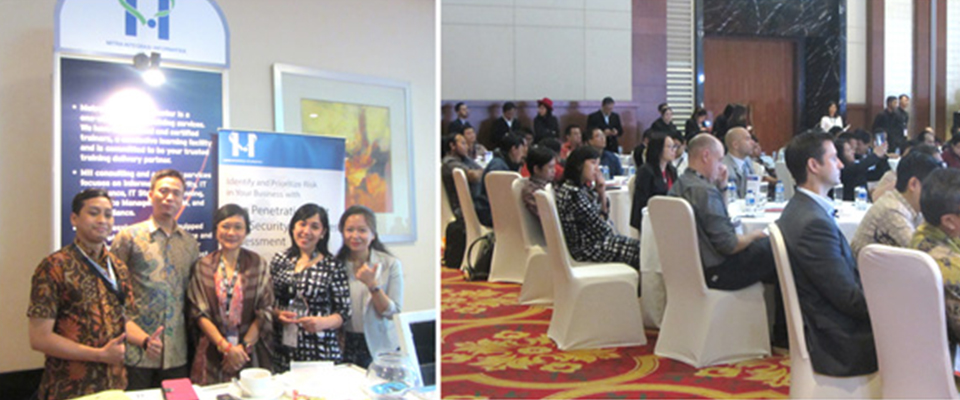 Red Hat, Inc., penyedia solusi open source terkemuka di dunia, menyelenggarakan agenda acara tahunan perusahaan, Red Hat Forum, di Asia Pasifik.
Di tahun kelimanya, seri forum ini dimulai dari Jakarta, Indonesia pada tanggal 17 September yang dihadiri ribuan peserta di 11 kota di Asia Pasifik.
Tema Red Hat Forum tahun ini, "Energize Your Enterprise" dengan fokus pada perusahaan yang memanfaatkan solusi TI terkini untuk berinovasi dan mengubah cara menjalankan bisnis.
"Seiring dengan terus meningkatnya penggunaan komputasi cloud, Red Hat Forum memberi kesempatan yang besar kepada para peserta untuk berinteraksi dengan para eksekutif, pelanggan, dan mitra Red Hat," kata Jim Whitehurst, President and CEO, Red Hat.
Selain itu, lanjut Jim, mereka juga diajak untuk mempelajari cara mengembangkan bisnis dengan menggunakan solusi open source, dan berdiskusi tentang kesuksesan mereka dalam menyesuaikan dan mengimplementasikan solusi open source.
Red Hat Forum menghadirkan beberapa pelanggan setempat untuk berbagi strategi dan solusi mereka yang bertujuan untuk mengatasi berbagai kesulitan yang dihadapi organisasi/perusahaan di wilayah Asia Pasifik.
Selain menyampaikan dasar pemikiran visi teknologi Red Hat, para pembicara akan membahas beberapa topik, mulai dari container hingga Internet of Things (IoT).
Terakhir, analis tamu dari IDC (di 10 kota) akan berbagi informasi terbaru di industri dan tentang cara teknologi open source mendefinisi ulang masa depan bisnis.
Pada penyelenggaraan tahun ini, program Red Hat Forum dibagi menjadi dua track, yang dirancang untuk memenuhi kebutuhan dan kepentingan para peserta dengan lebih baik - Building Transformative Cloud Infrastructure dan Developing Next Generation Applications.
Sebagai mitra bisnis, MII turut berpartisipasi sebagai Silver Sponsor dengan menampilkan booth solusi IT Consulting dan Metrodata Training.
10 kota lainnya yang akan menjadi tempat penyelenggaraan program Red Hat Forum adalah Kuala Lumpur (30 September 2015), Singapura (1 Oktober 2015), Seoul (6 Oktober 2015), Bengaluru (8 Oktober 2015), Mumbai (13 Oktober 2015), Beijing (27 Oktober 2015), Shenzhen (29 Oktober 2015), Tokyo (4 November 2015), Hong Kong (5 November 2015), dan Taipei (11 November 2015).